What has made profound books like Think and Grow Rich, The Law of Success and How to Raise Your Own Salary all by Napoleon Hill; The Richest Man in Babylon by George S. Clason; How to Win Friends and Influence People by Dale Carnegie; As a Man Thinketh by James Allen and The Power of Positive Thinking by Norman Vincent Peale remain classics after decades?
(In fact, I can bet it's hard to see anybody who's so successful that don't know any of these books. It's hard! And I hope you'll be convinced to get them after reading this post.)
There are testimonies of what these books have done in the lives of men, women, boys, girls, Africans, Americans, Asians, Europeans… and almost all people group that have had access to these materials.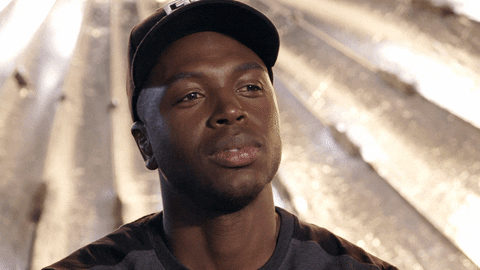 giphy.com
Yet, I see folks who say, " Motivational books are scam! It doesn't work." And I'm like, "Are you on this planet?"
While I understand what they mean, I still have a personal library because of a personal experience of the power of some motivational books.
I entered the office of my boss this morning at about 09:55am and guess what? He had this book in front of him: The China Strategy and trust me, I googled it instantly. Because I know the power of these materials. (That's one secret of having a mentor.)
So, why does it feel as though these books don't work? How can we read these books and profit from it?
What if we read these books with a mindset that ask these questions: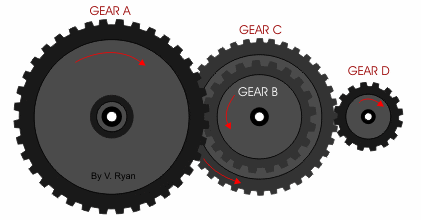 giphy.com
1). WHAT PRINCIPLES ARE THE AUTHORS TEACHING?
There's a difference between principles and methods.
If an author says he was able to raise $1M through personal savings and loan in six months after starting his business why will you in Ghana want to do the same thing and if it fails, you start complaining to everyone you know that these guys are lying? Why?!
My friend, calm down! I can see at least two principles from the example above: perseverance and planning.
He got his result in six months not six hours. And he mentioned at least two plans he used: personal savings and loan not empty paper with no plans at all.
So, take the principles and apply them. In your case, you can even create seven plans. Just stay there and apply it first.
You'll see result. Sometimes even faster than the author or later.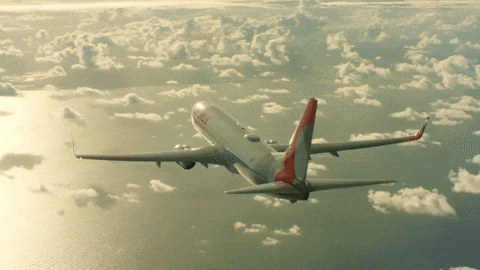 giphy.com
2). WHERE WAS THE BOOK WRITTEN?
I was speaking at a training on Employability Skills for 21st Century when I mentioned the importance of motivational books. And someone said they don't work. I had to interrupt and was like, "It does work but the location matters."
See, there are different kinds of tax laws, business laws and all those laws enacted by nations that control what they do. Thus, as you read such books, bear in mind the location of the author.
When I read Branding 101 and Marketing 101 by Trump University, it was so inspiring I felt like taking over the business space of Nigeria 😁.
On the contrary, when I engaged Small Money, Big Business by Akin Alabi, founder of NairaBET.com, I understood it fast. It was homely.
He dropped the cookies on the lower shelf for me like John Maxwell would say. And in my branding journey (for African Teens, African Employees and African Educators) his book has helped me the most.
Akin Alabi wrote as a Nigerian and African. Trump University gives a global view – which is also important.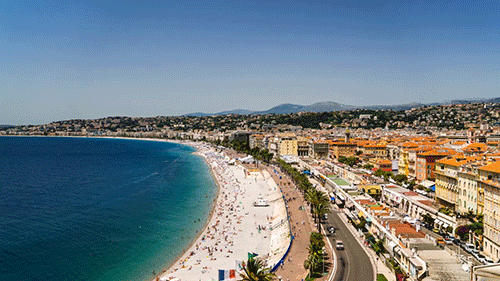 giphy.com
3). WHERE AM I?
Kenya? Ivory Coast? Egypt? These places are different from each other let alone European countries from where most motivational books come from.
In a large part of Europe and the US, there are lots of places where free WiFi is available and neighborhood mentorship programs for entrepreneurs.
But in Africa, we're still on the throttle level for that. And I know we're getting better.
So, how can a teenager who is not working, start a blog and keep it updated? How can our start-up founders get steady mentorship when most of the successful entrepreneurs are so busy to scale their mentorship programs?
Knowing where you are will help you understand your challenges as opposed to where the author is. Yet, it shouldn't stop you.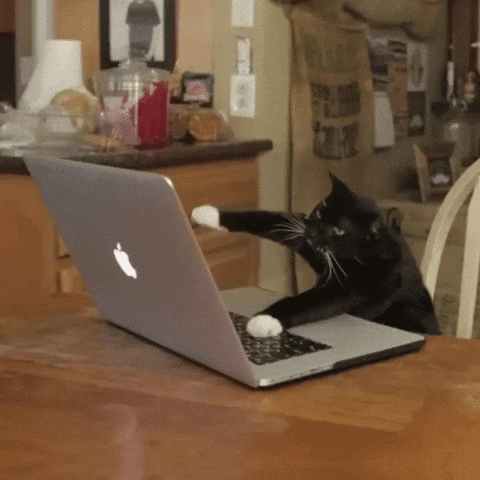 giphy.com
4). HOW CAN I APPLY THESE PRINCIPLES HERE?
After reading the books from Trump University, I asked myself this question: How can I brand myself for teens, for teachers & for employees in Nigeria and Africa using the principles I read?
My decisions for teens?
Make branded shirts which I'd wear from time to time, learn to visit secondary schools often and talk with them, share branded gift items like wrist bands…
It's not going to be all about the YouTube thing that most books advise because most African teens have phones but not enough data. Although, I still have online plans.
For you, ask yourself same question. You'll get answers.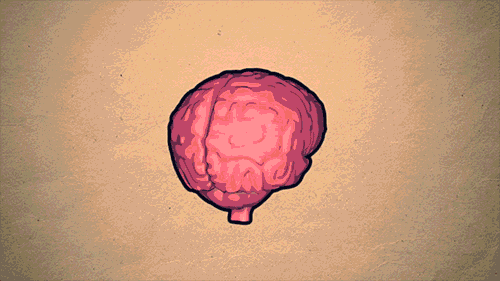 giphy.com
5). WHAT DO I BELIEVE ABOUT THESE PRINCIPLES?
The book, As a Man Thinketh says it so well. If after reading this and you still don't believe these books work, they won't. Why? The Law of Belief.
Apart from natural laws like gravity which works whether you believe or not, there are some things you can't experience until you believe it. If by chance you see it in your life, just in a short while it'll disappear except your mind adapts to it.
If you believe, they'll work. If you don't, forget it.
The other questions will come as part two of this post.
If this has been helpful, remember to share it.