Going through this book gives a broader perspective of the time management framework.
I'm in Enugu (Coal City, Nigeria) but I also understand that the vibe in Lagos is on a higher level. Several times, I ask myself,"Do you want to be a local player or a global player? "
This alone gets me thinking and more importantly for 2020, I'm having a whole new structure for my time. Why? I want to be a global player and this book has helped shown me how.
Can we ride and see it?
The POINTS?!
Do your most productive work early in the day and reactive works later in the day.
Learn to organize your workspace to inspire work. Like set a particular music or set the tables in a manner that tells your mind it's time to work.
Learn to block out time daily when no one will disturb you no matter what. (I'm personally learning this… So, from 8am till 11am, it's hard to catch me free.)
Schedule time for creative thinking. This can be different from work. It can be early in the morning before dashing out for work.
Don't allow perfectionism eat you up. This has nothing to do not going for the best. However, use all you've got to deliver the best you can while knowing when to submit a work and move on to the next.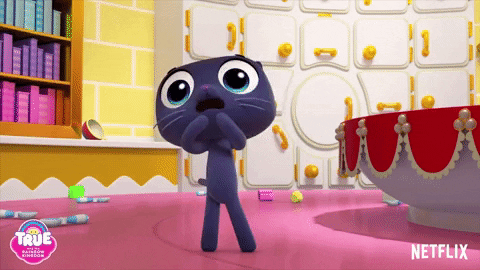 Much of what we are taught about multitasking is scam. Studies have shown that the tasks that we can multitask effectively are those that are highly automatic like walking and talking… dancing and singing… While in the activities that require our conscious mind, what we do is task switching. And task switching is highly unproductive. The alternative? Finish a task and move or break a task into bits of finishes so you can take breaks at those times.
Learn to build renewal into your work day. As you do your work, find time to rest. (This disturbs me the most. The average African employee and employer sees rest as waste of time. We are the least present at vacations. We don't rest yet the economic systems speak of who is ahead.)
One of the authors, Lori Deschene says this about the social media thing:
Keep your long term vision or goals in front of you so that it helps when you prioritize your day.
Place huge value on your imaginations than on technology.
What if you do things everyday at certain times just to play, for fun?
QUOTES!
"I don't wait for moods. You accomplish nothing if you do that. Your mind must know it has got to get down to work." Earl S. Buck
"We are what we repeatedly do. Excellence, then, is not an act, but a habit." Aristotle
"It's not the load that breaks you down. It's the way you carry it." Lena Horne
(I melted when I saw this quote directly above. If you did physics in school, you'll grab it faster.)
"Tell me to what you pay attention and I will tell you who you are." Jose Ortega
"The difference between successful people and very successful people is that very successful people say no to almost everything." Warren Buffet
"You can do anything but not everything." David Allen
(Wow! My head is telling that the reason for this is that our time and energy is limited.)
"Look at the word responsibility – RESPONSE-ABILITY – the ability to choose your response." Stephen Covey
"Your mind will answer most questions if you learn to relax and wait for the answer." William S. Burroughs
"Creativity is not a talent. It is a way of operating." John Cleese
(While I agree with the last line of this quote, I disagree with the first line. What do you think?)
"Inspiration is for amateurs, the rest of us just show up and get to work." Chuck Close
"The artist who aims at perfection in everything achieves it in nothing." Eugene Delacroix
(Hmmm… I think this doesn't mean don't strive for excellence.)
"Creation is in part merely the business of foregoing the great and small distractions." E. B. White
The Questions?!
The primary question this book poses for me is this: Do I have control over my time? Have I scheduled my most important tasks for the day on the most important times of the day?
Check the 12 points I mentioned above and gauge it with your life.
2020 is coming soon…! The website of the editor of this book jkglei.com/