Lets revisit the 7 professions again:
Care Professions
Data and AI
Engineering and Cloud Computing
Green Professions
Marketing, Sales and Content
People and Culture
Product Development
So, the question is, "What skills do I need to develop if I'm going into any of these?"
1). CARE PROFESSIONS
Focus here is on health – the general wellbeing of the human body. And it's no longer just the medicine and surgery feel. Other important opportunities are showing up as our world evolves.
Emerging Jobs
Respiratory therapists, Exercise Physiologists, Fitness Trainers and Aerobic Instructors amongst others.
Skills Needed
So, if you find yourself in this field, then the projected skills needed are: Respiratory Therapy, Care Giving, Sterile Procedures, Transcription, Radiation Treatment, Medical Dosimetry 😁, Vital Signs Measurement, Simulation, Advanced Cardiac Life Support (ACLS) and Radiologic Technology.
2). DATA AND AI
Data security and how AI will enhance human life have been part of the series of discussions held during the WEF 2020 which is closing today.
From the report, this is a summary of expectations for the new economy in this field:
Emerging Jobs
AI Specialist, Data Scientists, Data Engineer, Business Intelligence Developer, Big Data Developer, Data Consultant…
Skills Needed
Data Science, Data Storage Technologies, Development Tools, Artificial Intelligence, Software Development Life Cycle, Management Consulting, Web Development, Digital Literacy, Scientific Computing and Computer Networking.
These skills are in particular, important just like the next you'll read. Why? Tech related.😐
3). ENGINEERING AND CLOUD COMPUTING
If you think clouding is not important then you're far. I was checking in on the future of app development few days ago, and this is one of the key mentions, cloud computing.
Emerging Jobs
Python Developer, Cloud Consultant, Technology Analyst, Frontend and Back end Developer, JavaScript Developer… (In the Nigerian Ionosphere, I think we have some of these already. I also hope same thing is happening at South Africa , Egypt and Rwanda or Kenya
Skills Needed
Development Tools, Web Development, Data Storage Technologies, Software Development Lifecycle, Computer Networking, Human Computer Interaction, Digital Literacy, Technical Support, Business Management and Employee Learning and Development.
4). GREEN PROFESSIONS
There is a huge gap here especially for Africa. And we need this so much. I see entrepreneurs coming in to optimize this system so that jobs can be created. And if you're in school, you might want to consider a course in environmental sciences.
Green is the future!
Emerging Jobs
Wind Energy Project Managers, Green Marketers, Solar Photovoltaic Installers, Sustainability Specialists, Refuse and Recyclable Material Collectors, Biofuel Processing Technicians…
Skills Needed
Digital Marketing, Wind Turbines, Landfill Gas Collecting, Social Media, Equipment Inventory, Solar Installation, Health and Safety Standards, Microsoft Power BI, Electrical Diagram/Schematic and Email Marketing.
5). MARKETING, SALES AND CONTENT
We are doing good here but more needs to be done. Can we start Content Development as a course in our high-schools?
Emerging Jobs
Social Media Assistant, Growth Hacker, Chief Marketing Officer, Content Specialist, Marketing Consultant, Ecommerce Specialist
Skills Needed
Digital Marketing, Social Media, Business Management, Digital Literacy, Advertising, Product Marketing, Video, Graphic Design, Leadership and Writing.
6). PEOPLE AND CULTURE
Another sector that needs real attention. For me, I'm thinking of learning a new language soon.
Emerging Jobs
Information Technology Recruiter, Human Resources Partner, Talent Acquisition Specialist, Business Partner and Human Resources Business Partner.
Skills Needed
Recruiting, Hunan Resources, Business Management, Employee Learning and Development, Leadership, Project Management, People Management, Compensation and Benefits and Foreign Languages.
7). PRODUCT DEVELOPMENT
Still in the tech sphere.
Emerging Jobs
Product Owner, Quality Assurance Tester, Agile Coach, Software Quality Assurance Engineer, Product Analyst, Quality Assurance Engineer, Scrum Master, Digital Product Manager, Delivery Lead…
Skills Needed
Software Testing, Software Development Life Cycle, Development Tools, Project Management, Business Management, Data Storage Technologies, Web Development, Manufacturing Operations, Digital Literacy and Leadership.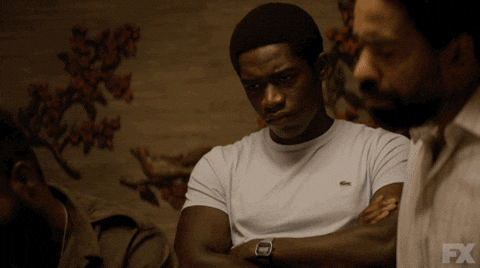 As you get to the office this morning, don't just take a normal look at what you're doing. Ask yourself vital questions like Am I getting ready for this coming revolution? What skills do I need to develop to become more competent in my field of work?
Remember, it is no longer a one man show. Globalization is bringing us together and somehow, it is the fittest that gets the most.
The future is reskilling.
For Parents: Please begin to use this to check if your child is given the necessary training to thrive in this future. I can assure you that few colleges are doing this let alone high-schools.