I want to imagine she's been having a nice time with Kamsy. Work has been smooth. She knows that once she's in the office, her Kamsy will make her smile.
They have done all they need to do. Everything is going roller coaster as in Disney Land. Can you think about that scenario for a moment?
Excuse me let get my pen…
(Not a mistake… Are you sure you're not in a relationship that's in the office? 😁)
… all of a sudden, silence everywhere. He travelled for an assignment. His phone was unreachable for the two weeks he was off. He never knew he was going into the interior of an African nation for a survey that will help the organization build an orphanage for the less privileged.
His boss spoke with him via mail. Cecilia never collected Kamsy's mail address. No conversation. He was always tensed. Busy from noon to noon. Well, the mosquito in the forest gave him a warm welcome.
What a project? His body suffering. His love relationship suffering. She's waiting. It's just four days and no hi…
Sometimes guys don't understand how a girl who's normal before they got close suddenly can't stay normal without hearing from him… She's restless and she's just jfjsisnfksjwmf (that's not a word, it's an expression of how she's feeling now). Well, from personal observation, babes are more emotional than guys. So, her relationship means a lot. Not withstanding, it does to the guy too. Now, I can imagine King Solomon when he said don't awaken her love when you're not ready.
Why?
(For guys who want to date, please know what you're going in for She needs attention and she deserves it. If you met her and said you love her, what you're saying is you're getting ready, sorry, you're ready to give her that attention. If you're not ready, please leave her alone.)
Back to business… From a step to another, they broke up. Now you want to know when?… Four weeks after he returned. He started acting strange. Just strange. Bla bla bla… They got to hang out and talked about it. It seem as though they couldn't resolve it and so they crashed it.
Personally, I hate the word break up. But someone said,
a break up is better than a divorce.
In fact, during a teens online session I was having last Saturday, on Whatsapp (topic was: Is Love at First Sight Real?) one of the group members emphasized the issue of people growing in love than just falling in love.
So, some how, Cecilia and Kamsy couldn't build it again. And it shattered. If you're in this case, what will you do?
This is easier said than done. You might hold yourself in the office space but once in the bathroom, tears begins to roll down and somehow you even kill your partner with a mental knife.
However, try to accept what has happened. Easy? No. Possible? Yes. Your emotions might not allow you but hey,
Take out time and seek for help
If it's possible, ask for leave. Yes. Tell your office you need to see a psychologist. If granted, go see a helper. It can be your spiritual leader or a friend, if a psychologist is not helpful.
It's tough when you see him everyday in that office. Or she comes in and your head bows off. And see, this had nothing to do with who's at fault. It's the breaking you are experiencing.
Give yourself time to recover
The worse thing you can do to yourself is to enter a relationship after breaking from another. You'll most likely go in with negative baggage. And that new person will be overwhelmed with it. What if you take six months and clear your head. Some persons might feel they are the new James Bond. OK! Go ahead. You're Black panther right? 😐 Success.
Here is the test. Acid test, I call it.
If you dare hate that person after the breakup, in my opinion, you never had a real love for the person. Your love was all lies.
Now, I didn't say go and allow the person play with your emotions again. No! A million times no. (Well, there are those who still returned. But stay away first.)
Hmmm… Might be tough, but this can happen the other way round – you're sacked! I feel for babes more here. It happens to guys too. Sure. When your head is off, you can't work efficiently again.
Most times, both of you can't carry out a project together and it's worse when those things you did before, all of a sudden, you stop doing it and everyone sees that you are not together any more.
(Holy god, where is this coming from… 🙆😁… I don't think I'm the one writing this. Any way, it's all good.)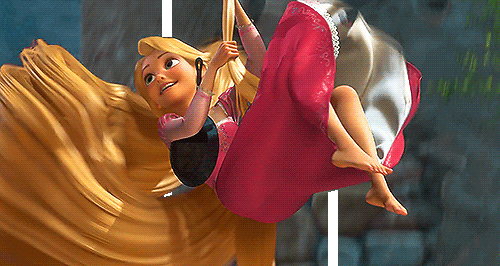 A break up is not the end of life. That's why it's important to count the cost before going in. Very vital.
Now, if this is happening at the relationship level, what happens with marriage?
The media has given us the meaning of marriage. We've seen how it has turned the family up side down. America is suffering from it, yet, I keep asking myself, what's keeping the Obamas? What's keeping Gates? What's keeping other men who have their homes intact?
Check out the real men and their families and you'll see that there is a principle of marriage that they adapt to.
I'm not a marriage counsellor but if you want to understand marriage well, ask yourself this question: Who started marriage? Why was it started?
Without restrictions and forceful adherence, check out these books on marriage and you'll get the real milk.
My final words on Office Romance: Be careful.
How was your val celebration?