All through February, for Valentine's sake, we've been talking about relationship – from Does True Love Exist to How Do I Handle Office Romance and last week How Can one Handle Office Breakup?
On this last Monday of the month, we'll shift our attention to another kind of relationship. It's almost ignored. But do you know that orchestrated mentorship can make you do in 1 year what on your own you can't do in 5 years?
In fact, I'm a witness to that. Mentorship is what drove me to the Prescription Learning Center, Enugu, Nigeria.
All the while I've been doing mentorship trainings for teens but then I ceilinged in on my capacity.
I knew I couldn't do much if no one helped me. So I started looking for someone who can. Someone who's doing what I want to do. And someone who can raise my vision view – from just a local perspective to a global one.
And I did. I saw my boss. With time, he's turned to be my mentor. A book will be needed to help understand what I've gained from him.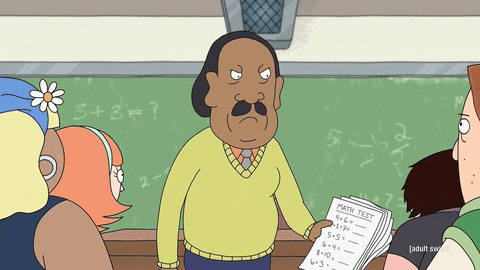 Has it been smooth? No.
Am I grateful for the journey so far? I bet you.
I'll just share three truths I've discovered about mentorship.
---
Related Contents
Mentoring Matters: Three Essential Element of Success
Inspirational Mentorship Stories
How to Build a Great Relationship with a Mentor.
---
Mentorship is better when you have a personal vision already.
This is my case. I didn't apply to work with my boss through submission of CV. I had the most important element – a personal vision.
When you have a personal vision, you will look for what you want. It's not a gambling process. I want to be a digital marketer and so I look for a digital marketing expert and submit for mentorship.
Mentorship does not take away your personal experience.
Contrary to some notion we have about mentorship, it does not take away your experience. Rather, it helps you go through your experience or mistakes more intelligently.
Another thing it does is this, it makes your mistakes come faster.
A person without a mentor can make 20 mistakes in 5 years whereas with a mentor, you'll make that same number in 5 months. And the later is better because it means faster learning.
No matter what your mentor tells you, if you don't act with it, no result will show up just like what I shared on Does Motivational Books and Stories Really Work? I and Does Motivational Books and Stories Really Work? II.
Mentorship yields more when demand's placed from both sides.
The mentor places demands on the mentee with assignments while the mentee does with questions and feedbacks.
Are you aware that, sometimes, the question you don't ask is not answered?
So, you can have a mentor, sit with him for years and someone else will come in, sit with him for minutes, and get a whole lot more than you.
And somehow, asking more will mean you have a project you're working on.
Let's me imagine you're working in an organization and you want to get the best from mentorship, then consider these:
Do you have a personal vision of where you're going to?
Who can you learn from? (This can be in the same office as you are or outside that organization. For me, I prefer inside and that's what I've been enjoying for about three years now.)
Then, do you have projects that you're working on?
See, the worst thing you can do for a mentor is to have his time and not ask anything.
John Maxwell taught me that… In one of his books, he mentioned how before he goes out to meet with a mentor, he gets a sheet of paper, with loads of questions on it. That alone triggers the mentor to help.
Remember, we make progress by standing on the shoulders of those who have gone ahead of us. Whose shoulders can you utilise today?