First, I want you to know that this answer is inside of you. You just need someone to trigger it with questions. Nothing less or more! And sure, that's what I'll help you do. Ready?!
1. Why did you take the job?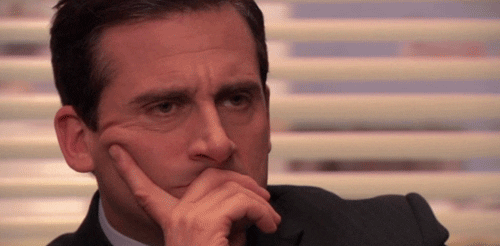 gif credit: giphy.com
A post titled Why are we so bad at choosing the right job by Tomas Chamorro-Premuzic, has it that according to research money and poor self awareness were some of the reasons we make bad job choices. So, for you, why did you take the job? And you're the only one that knows if it's a right reason or not.
2. Have you achieved what brought you there?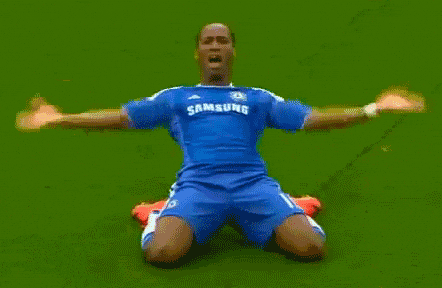 gif credit: giphy.com
This is linked with the first question. Someone might take a job for the money while another for the flexibility. If you can answer number one, then you can answer this too. If you have achieved it, great. If you have not, why?
3. What are the advantages of staying there?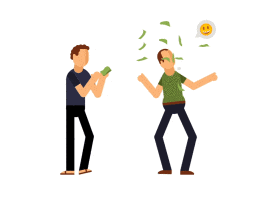 gif credit: giphy.com
Be honest about this. Checkout this list on advantages of having a job and see if you're getting any of these. Maybe you're not yet ready to leave yet. What have you been enjoying in this job?
4. Why do you want to go?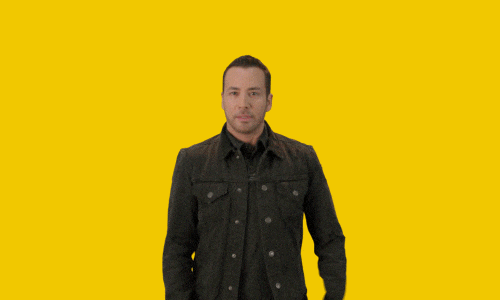 gif credit: giphy.com
Hmmm… This is tough. Don't just tell me I don't feel fulfilled. Search deeply and know why. If it's your behavior, you're in for a big surprise. It'll show up again.
When you become vision driven about your life, you don't leave a job necessarily because of pay or a bad boss or some other reasons. You leave because you know deep inside you that it's time… even when you're offered promotion.
5. Where do you want to go to?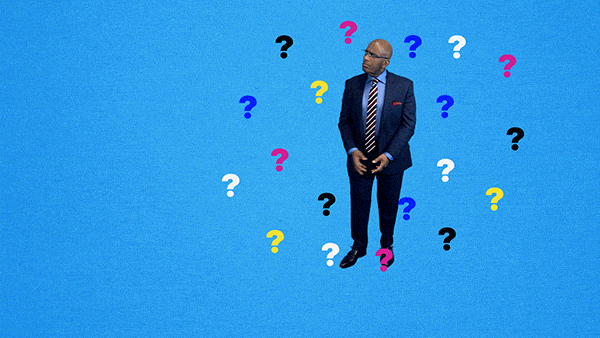 gif credit: giphy.com
I laugh. If you leave this job today, where is your next destination? I know you're highly motivated and believe in yourself, but down the street, you need to know that it's not as soft as the surface of the books you've read in your closet. So, where is your dream job? Where is your target?
6. What are you doing to prepare for that new place?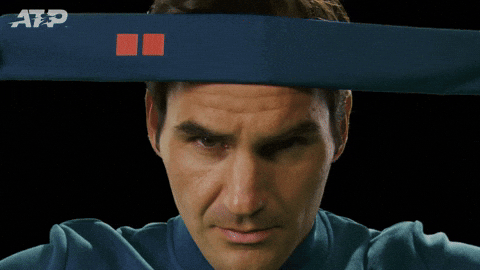 gif credit: giphy.com
Listen, Benjamin Franklin has a word for you: "By failing to prepare, you're preparing to fail." Most times we keep looking at the future but forget that she comes daily.
As a student of Architecture, I know that if you design nicer buildings than Frank Lloyd Wright, and the laborers look at the blueprint for the next 200 years without working, all you'll have is your grandson and family looking at the death certificates of the entire crew and nothing else.
Have you discovered that even folks without a supposedly defined future end up creating a great one because they acted in certain manners over time.
The future you see and the future you will see will be differentiated by one major thing: what you do with the time you see.
7. What if you leave?

gif credit: giphy.com
This answers the question, what is my plan B? Randy Pausch quipped:
Another way to be prepared is to think negatively. Yes, I'm a great optimist. but, when trying to make a decision, I often think of the worst case scenario. I call it 'the eaten by wolves factor.' If I do something, what's the most terrible thing that could happen? Would I be eaten by wolves?…
Now let me say this, after reading this, some persons will leave. And please do, so long as you know who bears the risk. You know the time clock. It's in you. When it rings, leave. Staying one more day can be disastrous.
8. What if you stay?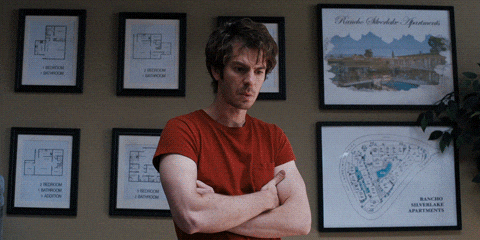 gif credit: giphy.com
If you're here, stay. You can't be in 8 and 9. Just a little advice: you can stay and give yourself a time frame like 6 months or one year while you keep considering your options and listening to your heart.
9. What have you helped the organization achieve?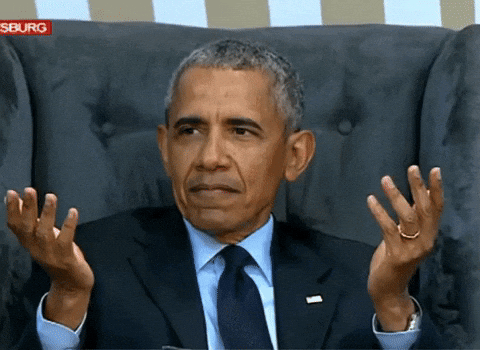 gif credit: giphy.com
We don't like this part. But remember that what goes around comes around. If you've enjoyed the pay make sure you've given quality value back. The question will now be: Can my boss recommend me?
Having a job is good. So many are looking for what you have. But you're not them. You're you. Thus, take your time. Reminisce over it. And then act.