From Nigeria, on 31 March, 2020, I sat in the conference room with my colleagues as our boss spoke to us about the next move relation to covid-19. As he spoke, I saw sincerity and wisdom from his words.
To me, I valued that last conversation more than a salary. He kept mentioning post-corona several times. Amongst the many things I got from him, one of the most pressing is the need to recreate my career plan.
Trained as an architect, combined with teens coaching, I'm thinking about my career plan again. Although I know what I want, the disruption from the pandemic is going to change the route to get it. Yes, it will.
Why?
I've been at home from April 1, 2020… No office work for the next one month… The office is going to be locked… We can't effectively service our clients online due to certain reasons.
Do I place my career plan on my organization or carry that responsibility to re-strategize for post-corona – like my boss called it?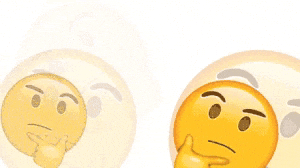 WHAT CAN WE DO THEN?
One of the major steps we need to take to adjust in our career plan is to understand the tech in our career and begin to embrace it fully.
Technology is not going to be an option anymore. It has replaced our environment. That's where we live. That's why things like AI and IoT is being integrated as a matter of necessity. If you're not integrating tech into your career, you'll miss a lot.
I got several freelancing jobs to work on last month, and I'm almost like a late comer in that field. However, I'm taking my time to make sure my online presence is stronger daily. And taking more assignments online too…
Note: These tasks I'm taking to earn is also in line with my career goal. There are jobs I won't take. I will not. Despite the change, I'll stick to my career goal but my career plan is changing.
Another step is to have multiple career paths in view. No better post explains this more than Why you should craft multiple plans for your future career.
Remember to stay safe and keep praying too. Covid-19 is a teacher for those who want to learn.