I find it hard using SEO to make all my writings. Humans are not machines. We have emotions. So sometimes I prefer to write from my heart.
If Google wants to list it, fine. If not, I just know this will help someone.
When you begin to pursue your passion, you'll go through crazy processes that will make you feel like a fool.
Yes, like a fool.
I've been there and that's why I want to share the five stages I've started but still going through all again and again.
AWARENESS
This is when it dawns on you that this is what you love to do… that this is what you are called to do. It's so lovely but with mixed feelings too. Sometimes you cry.
If you're a person of faith like me, you'd have cried during your prayer time. I have and still do.
That awareness is the aha moment. Incomparable.
But after this, comes the stage of… 😀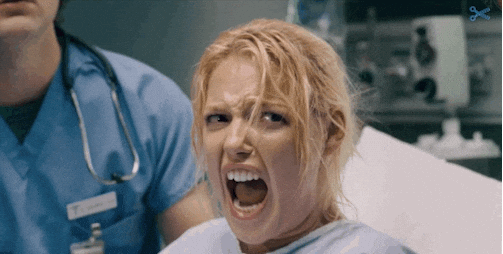 MADNESS
Didn't find any better word to use. I'm sorry. Do you know how a pregnant woman feels sometimes?
At madness, you're restless. Nothing makes sense.
I can remember several times, I sleep so early and wake up very early. My mind saturated by this thing. When will I have time to spend with teenagers?
When? 😰
CALMNESS (POSITIVE OR NEGATIVE)
Calmness occurs either ways – positive or negative.
Negative occurs when you get tired and you just feel like this is not possible again. You give up. You just feel stupid and as though it's not worthwhile.
No one understands what you're saying. No one supports you.
Maybe, hunger on you 😀! No job and you're pursuing passion? It's terrible.
The positive happens when you calm down. Meditate on the journey. Begin to see what it will cost you if you keep on this journey.
The positive side is for the patient guy.
ASSIGNMENT OR PRUDENCE
Work begins here.
And the first is…
Buy books. Read. Listen to tapes. Download and watch videos. Seminars. Webinars. Follow the pros on twitter. Listen to them.
You must serve the persons you are sent to and the person who is already doing what you want to do. I had to do this. It was fun and tough.
Let me share this story:
I was living with my aunt and then her son, my cousin, told me one day that his school was in need of a tutor – ICT tutor. I was excited.
Why?
I'd finally get to be with teens always.
So I went to the school. I met with the principal. He looked at me and was like, "I can't pay you. We don't have the money".
I still went ahead to teach.
I can't describe to you what that moment was like for me. Almost every night, I cried. I couldn't wait to resume school. I couldn't wait to see these kids.
The second is that I had to attend the graduation ceremony of a school in order to meet with my current boss. And I've been with him for about four years now learning how to coach teens.
The experience?
Immeasurable!
You begin to take personal projects too that will expand your capacity. You can write books. Organize events. Do something beyond you.
Take risk.
No going back.
Just forward and upward.
GREATNESS
It is given. You don't take it.
Now there is greatness on the inside and that on the outside. I'm talking about the one on the outside.
It's given, not taken.
Your work will speak for you. Your service will speak for you.
At this point, people begin to know you as a master in that sphere of life.
SIGNIFICANCE
After greatness, if you don't stop, you enter the realm of significance.
Here, you're not just a leader in your industry, other industries recognize your wisdom and capacity.
And most importantly, you begin to give back. That is one major sign of this stage.
It is for givers, not receivers.
A lot has happened so you want to share your journey with others.
---
At what level are you at in your pursuit of your passion?
If you don't relent, you'll receive the crown. Trust me, you will. For the stages, remember, it's cyclic. It goes round and comes round.
Stay true to your passion. No matter what.