In 12 points, 12 quotes and 12 questions, you'll learn a whole lot from the book.
12 POINTS
Extraordinary success is sequential not simultaneous. There's a challenge: life doesn't line up everything for us accordingly. And that's why successful people line up what their life is about around their priorities.
The maxim that everything matters equally is a big lie and a thief to being effective in life.
Multitasking is also a stain. It's not as effective as we think. Do one thing at a time.
Focus on selective discipline instead of self discipline. Give one habit time before going in for another.
Your will power can be weak. So, learning to use it yo your advantage can make a whole difference.
Living a balanced life is a myth too. The idea is this, at each points of our lives, we must decide what is important and give it full attention.
Stop the small thinking. Open your mind and think big. Act big and get the big results over time.
The questions you ask in life determines the direction you move.
"Our purpose sets our priority and our priority determines the productivity our actions produce."
Learn to live by priority. Everything does not deserve equal attention. Learn to live for productivity.
Learn to follow the path of mastery and live a purposeful life that makes you stick to what you see until you achieve it. Also learn to be accountable for your life.
Success is an inside job, not an external show.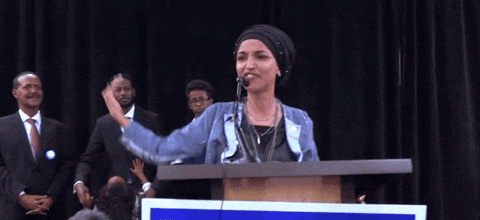 gif credit: giphy.com
12 QUOTES
Planning is bringing the future into the present so that you can do something about it now – Alan Lakein

Be like a postage stamp – stick to one thing until you get there – Josh Billings

It is those who concentrate on but one thing at a time who advance in this world – Og Mandino

There can only be one most important thing. Many things may be important, but only one can be most important – Ross Garner

No one succeeds alone. No one – Authors

The ONE Thing becomes difficult because we've unfortunately bought into too many others – Authors

It's not enough to be busy, so are the ants. The question is, what are we busy about? – Henry David Thoreau

The majority of what you want will come from the minority of what you do – Authors

It's not that we have too little time to do all the things we need to do, it's that we feel the need to do too many things in the time we have – Authors

You can become successful with less discipline than you think, for one simple reason: success is about doing the right thing, not about doing everything right… When you do the right thing, it can liberate you from having to monitor everything – Authors

… it would be accurate to say that we fail our way to success. Don't let small thinking cut your life down to size. Think big, aim high, act bold. And see just how big you can blow up your life – Authors

Anyone who dreams of an uncommon life eventually discovers there is no choice but to seek an uncommon approach to living it – Authors
12 QUESTIONS
"What's the one thing you can do this week such that by doing it everything else would be easier or unnecessary?"
Are the things you're doing today a priority for you or a priority for others?
What's your one thing? (Use this to develop a vision for your life, career and everything).
What's your "the one thing" now? (Use this to follow through with your daily priorities.)
What are you currently giving time to that's not relevant to your "one thing"?
Who are the persons that increase you when you spend time with them?
Are you spending more time with them?
What do you want to master?
What are you doing everyday to be a master at it?
When you fail in the line of your personal vision, do you blame it on others or you accept responsibility and keep moving?
Do you think it's possible to have a balanced life? Or what does having a balanced life mean to you?
Between your personal development and the economy, which do you think affects your success the most?
Get on these questions and see where you need make any adjustments. Next week Friday, we'll have another book that'll help you focus and build your personal brand.
You can buy The ONE Thing by Gary Keller now.